- 30 Apr 2018, 17:19
#3691
I am able to send email to the candidates but I am unable to send the same updates to company contacts.
Is there any way to do this.
Please provide me guidance on that.
Below are the steps I am following:-
Step 1: I have created the company.
Step 2: I have assigned email ID to the company (Contact to the company).
Now the issue is created person is not notified of any activities like after he is created, I am not getting any option to assign candidate to him.
Also, there is an issue that email icon is not working in the contact list.
Attachments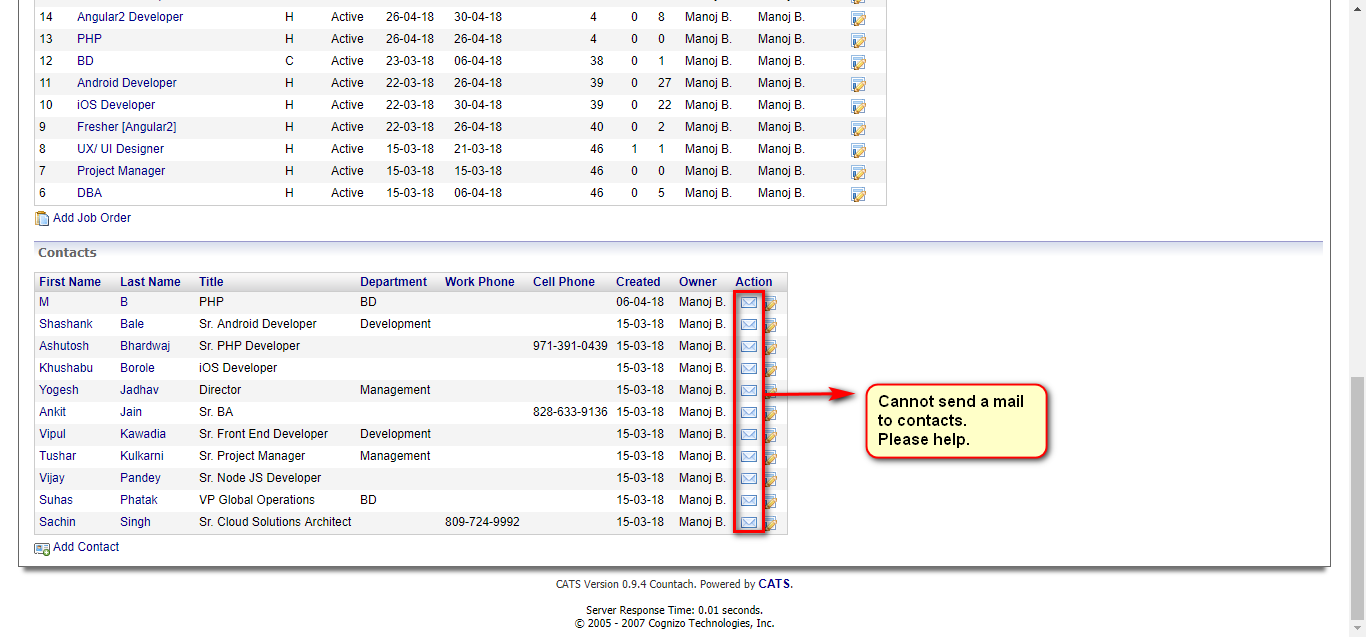 2018-04-30_214620.png (69.47 KiB) Viewed 2560 times