- 03 Feb 2022, 13:28
#5188
I downloaded version 0.9.4-3, it seemed to be the recommended latest version.
I notice discussions about 0.9.6 on the forum.
I followed the instructions. Its not much different form the old one I used 15 years ago.
All went well right to the end, Green lights, mysql database installed with demo data etc.
Then I got a strange error screen
"
In order to continue, you must agree to the license terms below:
The requested URL was not found on this server.
Additionally, a 404 Not Found error was encountered while trying to use an ErrorDocument to handle the request.
"
https://aptrack.jobwarehouse.co.uk/index.php?m=wizard
I dont know where to go from here.
Any ideas?
Thanks in advance.
Attachments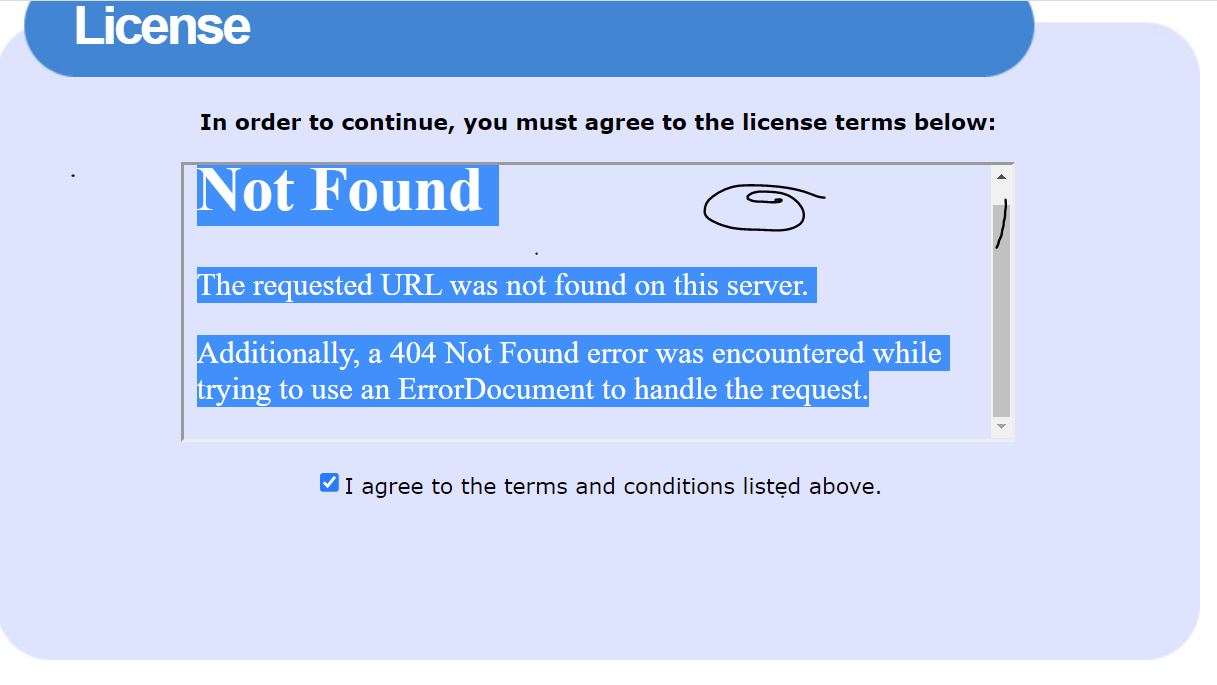 cats-install-error.PG.JPG (81.65 KiB) Viewed 996 times
Last edited by
eddietheeagle
on 06 Feb 2022, 16:09, edited 1 time in total.